Is Dating And Relationship a Good Niche?
Blogging has become a very popular form of self-expression ever since the astronomical rise of the internet. The reason for this is the light-heartedness it possesses, as many bloggers simply write about the things they enjoy in everyday life, without looking for profit. A great number of bloggers write for profit, often not for their own blogs, but for companies – while others write out of passion. In the enormous and ever-expanding sea of blogging niches, a writer can have trouble looking for a good niche to focus their writing about. Today, we'll be tackling the dating and relationship niche, specifically answering the question: is dating and relationship is a good niche?
Dating and relationship is most definitely a good writing niche. The reason for this is just how widespread the topic is, how much has society adapted to the modern idea of dating, and how many people need advice in this area. Dating and relationship is a very popular topic in all forms of writing.
This topic, often being a subtopic in the 'Lifestyle' section of your everyday magazine, has gotten a lot of attention in the past few decades, as the worldwide society became more relaxed about the idea of dating. Today, actively dating is completely normal, and it's become so usual that a lot of app developers are making money off apps specialized for dating. In this article, we'll be answering the questions: is dating and relationship a good niche and why? How to make huge profits in the dating and relationship niche? And we'll be listing the best dating and relationship affiliate programs.
Is Dating And Relationship a Good Niche?
Any niche that attracts a lot of attention and is relatable to the reader is a good niche. All that remains is good writing to incorporate it in a text properly. A good niche should always attract readers to your blog, that's why niches like sports, politics, travel, cooking, etc., are considered to be good niches. The issue is that there are so many blogs covering the same niches, and this is because writing has become so widespread – anyone can write today.
However, if you're an experienced writer who can develop a stable audience with your wording, then this shouldn't present an issue for you. If anything, dating and relationship can prove to be a great choice. This niche has literally endless subtopics. The same way sports can be sorted out to; team sports, fitness, cardio, hiking, water sports, hunting, and fishing, etc., dating and relationship can be sorted out in the same way. What to do on the first date, how to dress to impress, sexual health and protection, anniversary presents, etc., are all great topics to write about, and the best thing about the dating and relationship niche is that the subtopics just keep popping up.
This can be looked at from another perspective, as dating and relationship is such a broad niche, a writer should always think about narrowing it down to a specific subtopic – for example best restaurants for dates in a certain area, weekend getaways for couples, etc. There are always going to be readers who want to know more about this topic, and why not focus on a single aspect of it. Readers will always appreciate carefully researched articles aimed at a specific audience asking a specific question, rather than a broad article trying to impress everyone, and simultaneously offering little material that the reader can actually use. This way you'll always be keeping your blog fresh, as well as distinct so the crowd will always notice it. It's bad to repeat yourself too often.
This is a great niche for another reason. Statista, an online statistics research portal, claims that 84% of people that actively use dating sites and apps are there to find a relationship. Only 24% of people are there for sexual hook-ups, while 43% are there to find friends. Also, although a lot of people might find this surprising, only 30% of online daters are between the ages of 18 and 29, meaning that this might not be a 'youth-only' activity as it was once thought.
How To Make Huge Profits In The Dating And Relationship Niche?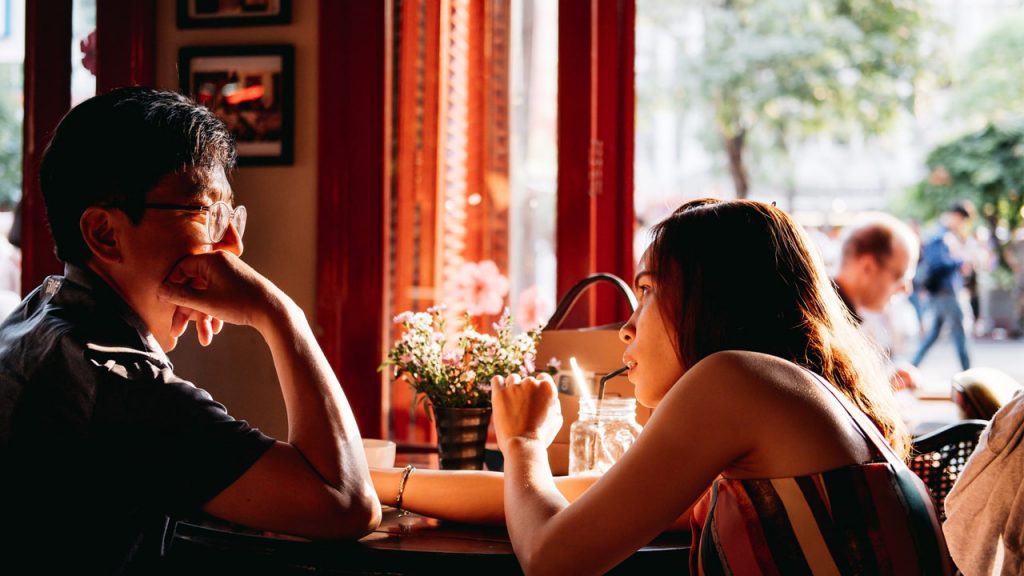 Every blogger makes their money the same way: you succeed in developing an active audience for your blog -> this leads to more visits to your site -> programs, websites, and apps affiliated with your topic pay you to advertise on your site. Sometimes, even unaffiliated ones will be willing to pay the same.
If your writing is about dating and relationships, you'll want to attract the attention of sites like Tinder, Badoo, and Hinge. These are probably the three most well-known dating sites these days. In order to do this, you'll need to accomplish a few things first.
You will need to keep your content true and fresh. The best way to ensure the return of your readers is by earning their trust. Readers want actual advice, and in order to give them that you'll need to conduct actual research. Browsing around on the web and learning about your specific topic like that isn't bad at all, but sometimes it'd be best to conduct personal research. The same way Kate Hudson did her own research as a journalist in the movie 'How to Lose a Guy in 10 Days', you should follow that principle (although playing with peoples' feelings isn't okay). For example: if your topic is the best weekend getaways for couples, maybe instead of just researching on the internet, you should actually take that trip to Napa Valley and try wine tasting or actually visit that ranch in Tennessee. This way you'll get much more personal information, something that isn't mentioned online, and your hands-on experience will definitely be appreciated by your readers.
In order to keep your content fresh, you should always be on the lookout for readers' requests and what they're interested in. You shouldn't strain a single topic too much, as it'll quickly bore your audience and they won't enjoy it anymore.
Another thing you should always keep an eye on is keeping your writing on top. No matter how well-researched and useful your content maybe, if it isn't formatted well – few readers will enjoy it. Enchanting people with words is difficult, I know, but it's absolutely crucial in any form of writing. You should always look to keep your writing entertaining, stylish, and grammatically correct.
If you gain enough attention, with the time you'll likely be contacted by affiliated websites that would like to advertise on your blog. You can even contact them yourself and make an offer.
Best Dating And Relationship Affiliate Programs.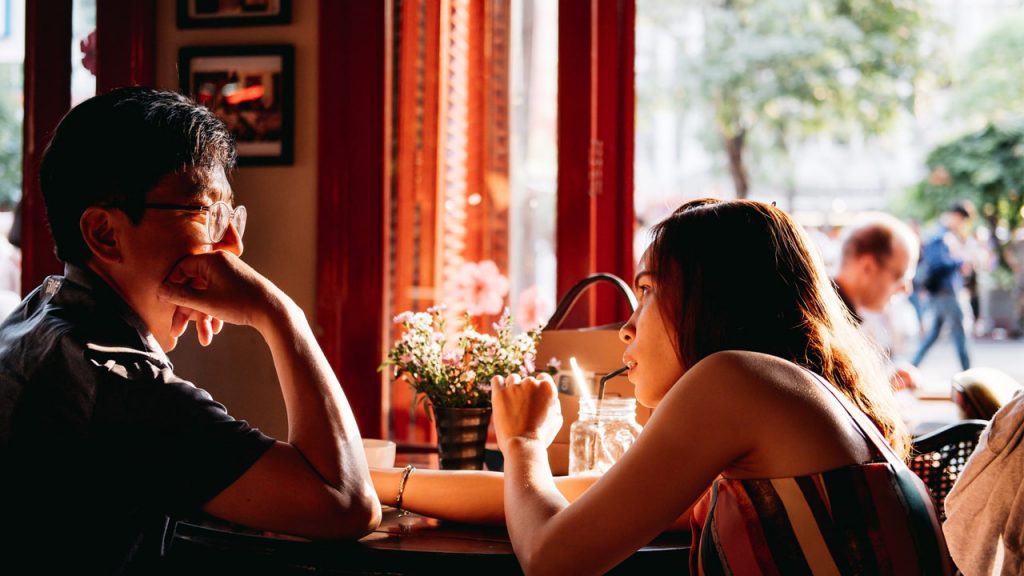 Affiliate marketing is a type of performance-based marketing where businesses reward other businesses (in this case: dating and relationship blogs) with the commission, based on how many customers they send their way. Here we'll be listing five dating and relationship affiliate programs that we'd recommend.
Match is the most popular American online dating website (not app, website). It gets about 30 million visits monthly, and it operates in 18 different countries. You can check out their affiliate program on CJ Affiliate. Since this is the most popular dating website, it'd be a good choice to affiliate with. It also has a 120-day-long referral period and it offers 50% commission.
Although much smaller than Match, eHarmony definitely deserves attention. They get about 4 million visits a month, and they have a generous 45-day-long referral period and a 20% commission offer. It's also available in Canada, Australia, and the United Kingdom. You can check out their offer on CJ Affiliate, as well.
3. Adult Friend Finder
As you could judge from the title, Adult Friend Finder is a hookup site and the biggest one at that. They get about 50 million visits a month, and it's exclusively about sex. Their affiliate program is available on their website, as they manage it on their own. They offer four different plans, and each one might appeal to a different kind of blog.
A site aimed at women in their 40s who are looking for younger men, with most members from Canada and the USA. Cougar Life manages their own affiliate programs, and you can find them on their landing site. The plans may be pricey, something you'll find out once you visit their site, but they offer a 30-day-long referral period with a high, 80% commission.
A site intended for people older than 50, Silver Singles only gets about a million visits a month. However, their commission is constant, not based on percentages. They offer a referral period of 30 days and $7 for each sign up completed with the link from your blog.