SEO News Weekly Recap (Nov 11 – Nov 16): HUGE Changes Coming to the Search Results!
We usually write these recaps at the end of the week, but this week (as opposed to the previous :)) was CRAZY! So, the recap is one day early.
On November 13, Google's Search Liaison, Danny Sulivan, was quoted in multiple "Tweets" (how do we call those now?) saying that major updates and changes are coming to Google's search results. It seems there was some truth behind that.
These days, Google announced some MAJOR changes coming. And here they are:
"Notes" feature coming to search results!
According to Google, "Notes will let people share their knowledge right on Search, helping others find the best answers for their weirdest or most wonderfully unique questions, and discover what's most useful for them on the web."
How would that work? Namely, users will be able to leave "comments" about a page they visited. That comment will be shown to others when searching for a specific query.
This is huge. We might finally get a feature where users can reward (or punish) your content.
It is still unclear if Google will use this for ranking purposes, but what we do know, is that they will try their best to prevent spam and manipulation.
Check out Google's official article about "Notes" and see how they work in action.
Want more stuff like this?
Subscribe to our newsletter, where we share case studies, guides, discounts, and the latest SEO news! You don't want to miss out!
"Hidden Gems" ranking algorithm update ("Follow" feature & more personal search results)
The update introduces a "Follow" feature for users to keep up with specific interests or topics, such as sports teams or cooking. Following a topic (like "half marathon training"), users will see related articles and videos in Google Discover and their search results page.
Google will make it easier to find and revisit favorite sites. If a user frequently returns to a specific webpage, Google will recognize this and prioritize the site in search results.
Google is improving ways to find and share firsthand insights on Search. New updates will allow users to see content exclusively from social media platforms, forums, and communities.
Check out Google's official release for examples of how this works.
How does this affect us? I think this is a good sign for everyone out there creating good content and having their E-E-A-T signals established. Google has a clear vision of showing good content created by experts.
Would that work? No one knows. We can just believe they will manage to really find those "hidden gems" and bring niche sites (with good content) up!
Our bottom line for this would be:
Keep creating good content
Establish E-E-A-T
By doing this, you are vastly increasing your chances for users and Google to recognize (and "follow you") – aka, turning your site into a brand!
More news from Google
On top of the abovementioned, Google released a few new features as well:
New robots.txt report in Google Search Console: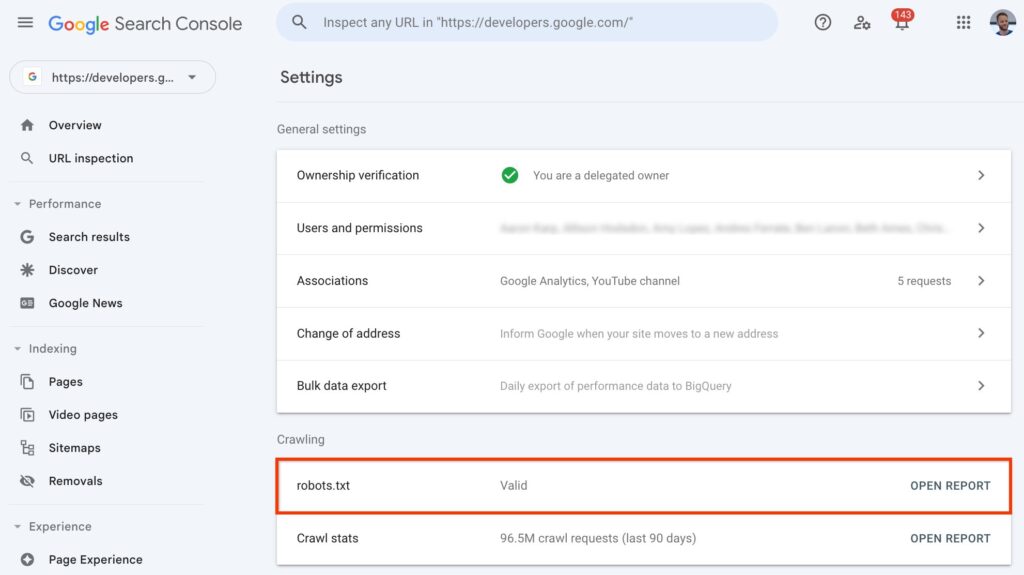 New rich result (structured data) for courses:
You can check how those work here.
Again, it was a big week over at Google, and we can't wait to find out how these will impact the search results!
What are your thoughts on these changes? Let us know in the comments below! 👇